COMMERCIAL LANDSCAPE AWARDS
The Brandon Garden Club recognizes one Brandon Business each month (September-May) for having an outstanding landscape or hardscape design by placing a sign on the property and presenting a Certificate of Appreciation.
BRANDON GARDEN CLUB MONTHLY MEETINGS
GARDEN THERAPY AT PEACHTREE VILLAGE
For over a decade members of Brandon Garden Club (BGC), The Garden Clubs of Mississippi, Inc., have provided "Garden Therapy" programs for residents of community living facilities.
MEMORIAL TREE DEDICATIONS
BRANDON GARDEN CLUB
AND DAUGHTERS OF THE AMERICAN REVOLUTION
DECORATE FOR VETERANS BREAKFAST
Brandon Garden Club (BGC), The Garden Clubs of Mississippi, Inc. and Chief Red Jacket Chapter, Mississippi StateSociety, Daughters of the American Revolution (DAR), partnered to decorate tables for the Veterans Breakfast at Brandon Municipal Complex. They made over 65 floral arrangements for the breakfast. Afterwards, the arrangements were taken to a local nursing home. This collaboration shows the respect the City of Brandon, BGC, and the DAR have for its veterans and current members of the military. We hope the community will continue to remember the commitment and sacrifices of the men and women who wear the uniform.
PLANT IT PINK PROJECT
Brandon Garden Club (BGC), The Garden Clubs of Mississippi, Inc., is continuing a National Garden Clubs, Inc. initiative to promote awareness of breast cancer issues by planting areas of pink flowers in our public landscapes to raise public consciousness. In October, Breast Cancer Awareness Month, BGC members weeded the "Plant It Pink" bed in front of the Rankin County Courthouse Annex on Highway 80 in Brandon. The bed is the result of collaboration by BGC, the City of Brandon, and the Rankin County Board of Supervisors, according to Carol Atkinson, project chairman and breast cancer survivor. BGC added pink Drift roses, pink Jolyene Nichole reblooming daylilies, pink periwinkle, and Dusty Miller to the bed's original pink crepe myrtles, pink spirea, and boxwood.
Charla Jordan, past president and breast cancer survivor, stated that Susan G. Komen for the Cure incorporated pink into its awareness campaigns 20-plus years ago and partnered with the National Garden Clubs, Inc. in 2009 to launch a multi-faced initiative to end this disease. The American Cancer Society has also used "Plant It Pink" as an excellent tool to promote breast cancer awareness. BGC members include six breast cancer survivors who encourage residents to "Plant It Pink" and contribute generously to groups seeking a cure for cancer.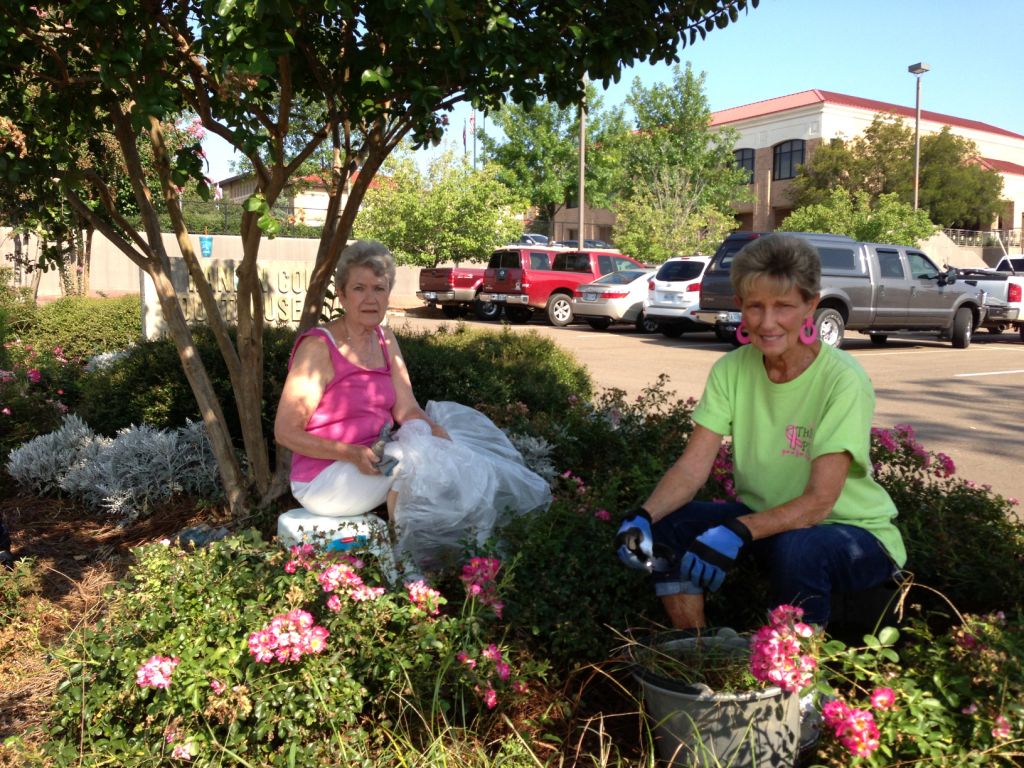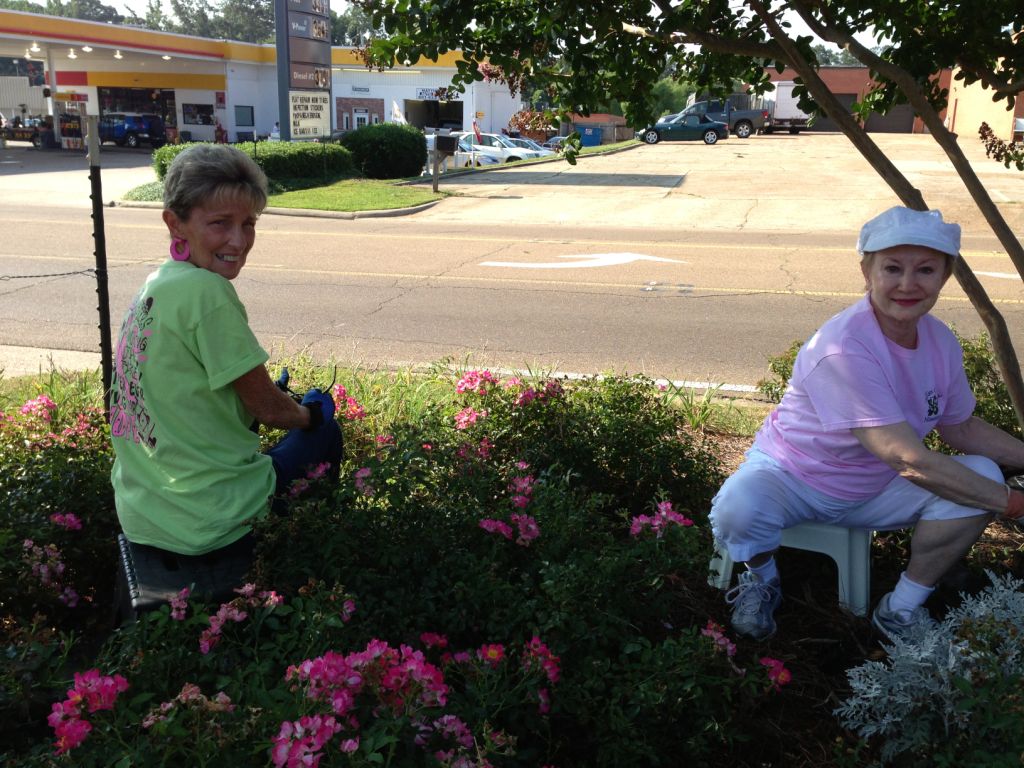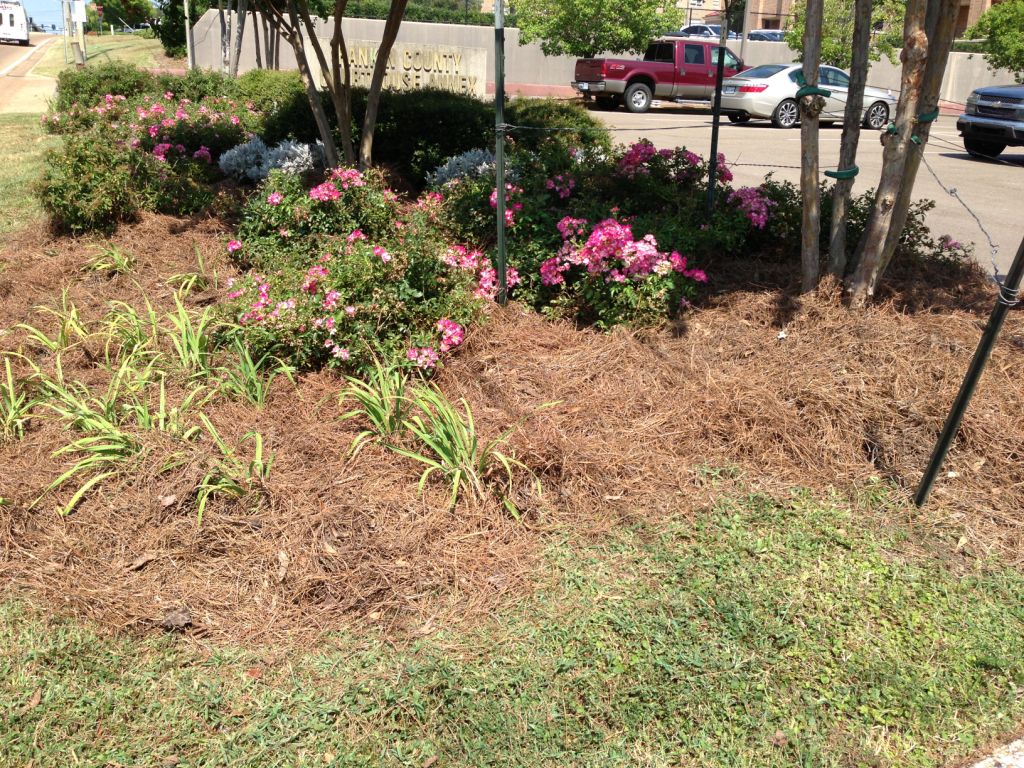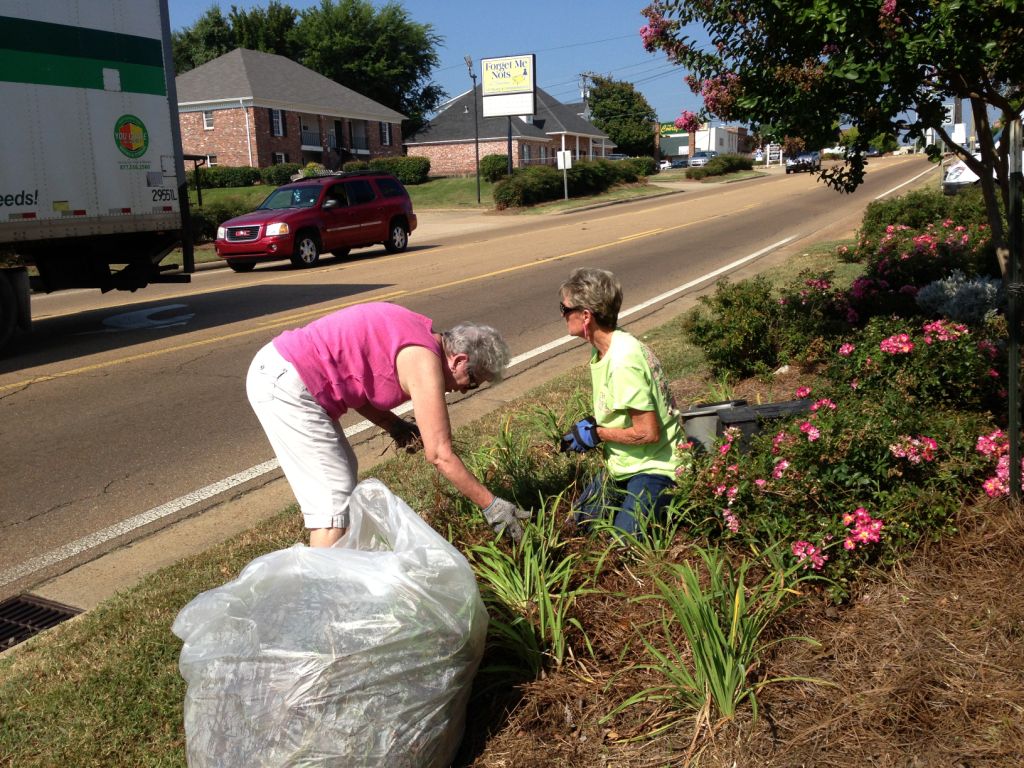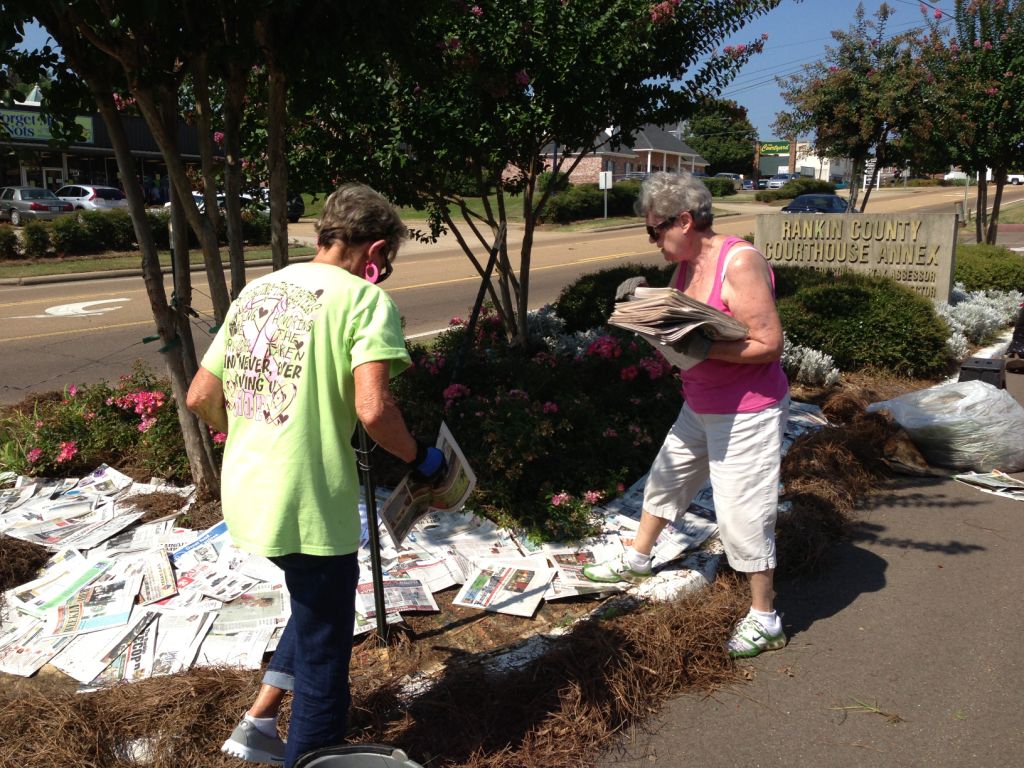 TABLESCAPES LUNCHEON AND FASHION SHOW
Everyone agrees that Brandon Garden Club's (BGC) Tablescapes Luncheons are extraordinary. The event now features 50 unique tablescapes designed by teams of club members, a fashion show, and a delicious luncheon served by 60+ men who have just as much fun as the women that attend,
Tickets to this popular event are always sold out almost immediately. Charla Jordan is Tablescapes Event Chairman, Carol Gallagher is Food/Kitchen Chairman, and Brenda Sumrall Smith is Fashion Show Chairman.
The annual Tablescapes Luncheon is BGC's only fundraiser. The proceeds support projects that include historic preservation and beautification projects with the City of Brandon, maintaining the planters on the courthouse square, and providing a scholarship at Mississippi State University. The success of the fundraisers has enabled BGC to donate and maintain interior plantscaping at Brandon Municipal Complex, increase the amount of scholarship donations, purchase two Blue Star Memorial Markers, and create a Memorial Pathway with granite markers in Old Brandon Cemetery.
BGC thanks its sponsors, in-kind donors, servers, and guests for their support. The next Tablescapes Luncheon is already scheduled for Friday, February 28, 2020.
FALL DECORATING CONTEST WINNERS
SMOKEY BEAR AND WOODSY OWL
POSTER CONTEST
Second grade students in the Venture class at Stonebridge Elementary School participated in the Smokey Bear and Woodsy Owl poster contest sponsored by the Brandon Garden Club (BGC), The Garden Clubs of Mississippi, Inc., to increase students' awareness of fire prevention and basic environmental conservation principles. Smokey Bear teaches children and adults to be careful with campfires, barbecues, trash fires, and matches. Woodsy Owl encourages children to join him by taking an active role in caring for the land through recycling, reusing, and reducing waste; planting and caring for trees; using resources wisely (such as not wasting water or electricity); not littering; and generally caring for the planet.